12/17/18 - EPS CORPORATION IS AWARDED $18M SEAPORT-E ISOS RE-COMPETE TASK ORDER
EPS Corporation, a leading provider of Command, Control, Communications, Computers and Intelligence (C4I) Systems support to DoD organizations, was awarded the re-compete task order under their SeaPort-e Multiple Award Contract to support the Naval Surface Warfare Center, Panama City Division (NSWC PCD), Science & Technology Department (Code X), in Intelligent Sensing Operational Support (ISOS). "EPS has a longstanding history of supporting its DoD customers with exceptional engineering and technical expertise," said Mr. Allen Armstrong, Executive Vice President of the EPS Mission Support Services division and Chief Technology Officer at EPS. "We look forward to the opportunity to continue providing NSWC PCD with exceptional support personnel and innovative solutions under this ISOS task order."
12/08/18 - CONGRATULATIONS AND WELL WISHES ARE IN ORDER FOR CHARLES (CHUCK) F. WHITE.
Chuck made a promise to our founder, Francesco (Moose) Musorrafiti, that he would not retire as long as Moose was at the helm. He kept his word.
It is with profound gratitude for his contributions and after 36 years of service to EPS Corporation that I announce Chuck's retirement. He leaves EPS with a solid legacy for us to build upon.
Chuck is not only a legend within our company, he is a well-respected and accomplished member of the contractor community. He is known for his dedication towards his customers. His efforts towards building EPS allowed him to touch a countless number of lives by securing employment opportunities for so many.
As EPS grew, Chuck selflessly spent many years on the road taking him away from his hometown and family in North Carolina. Through his leadership, EPS Field Services Division provided New Equipment Training (NET) to over 500,000 military and civilian personnel in operations and maintenance of Command, Control, Communications, Computers, Intelligence, Electronic Warfare and Sensors (C4IEWS) systems for the DoD community.
In retirement we wish Chuck and his family much happiness. May he and Fannie (his wife) look to fulfill those "bucket list" wishes.
We will miss you, but you will always be on my speed dial.
Thank you Chuck! From your EPS Family and most of all from me – Toni Musorrafiti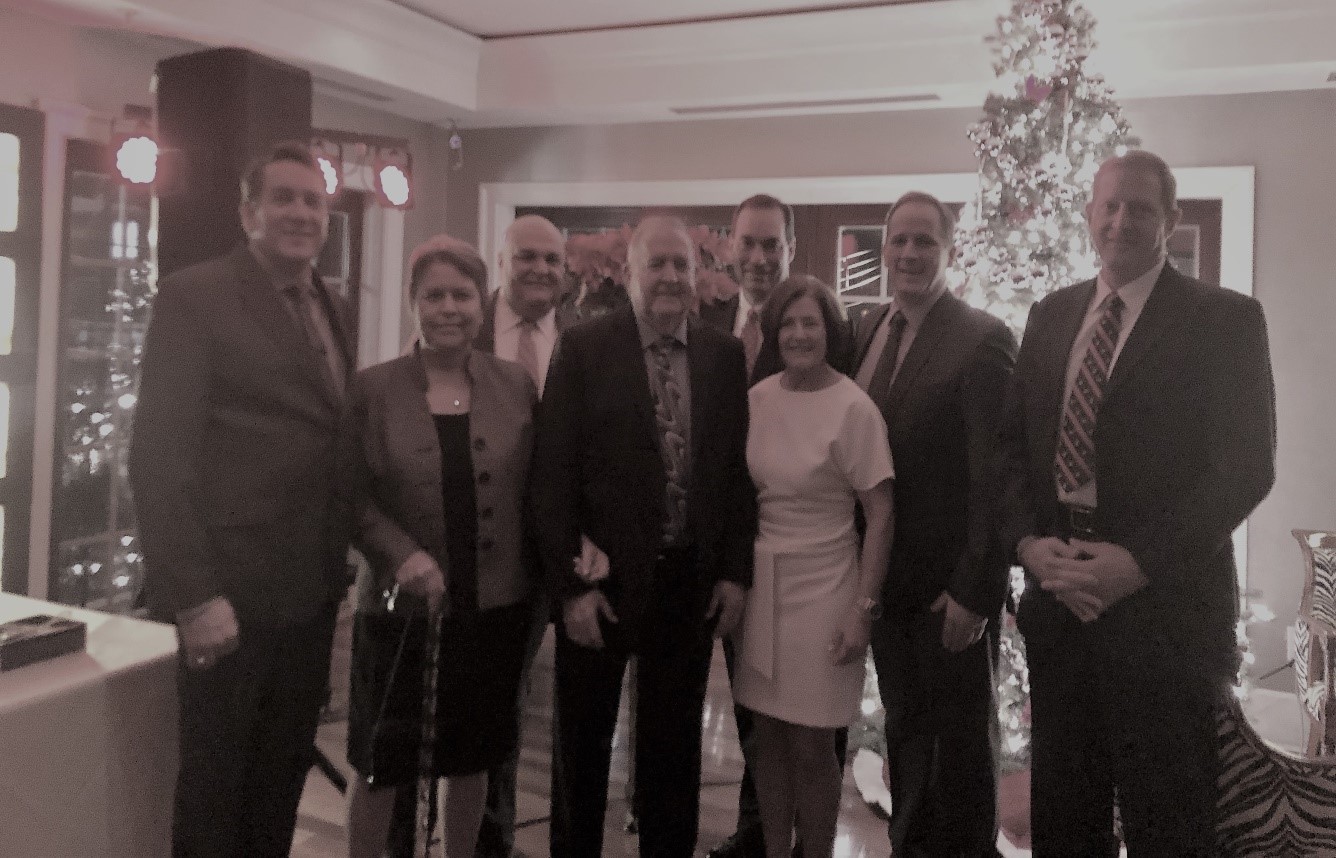 12/03/18 - EPS CORPORATION IS AWARDED A PRIME POSITION ON THE NAVY'S SEAPORT NXG IDIQ CONTRACT VEHICLE
EPS Corporation is awarded a prime position to support the U.S. Navy through a new contract vehicle known as SeaPort NxG. The multiple-award, indefinite delivery, indefinite quantity (IDIQ) contract holds a total value of $5 billion. It includes a five-year base period with one five-year option.
Utilizing the NxG contract will enable EPS to compete for individual task orders supporting Naval Sea Systems Command, Space and Naval Warfare Systems Command, Naval Supply Systems Command, Military Sealift Command, Naval Facilities Command, the Office of Naval Research, and the U.S. Marine Corps. "This is an important award and will allow EPS to proudly support the Navy for many years to come," said Mr. John Gagliano, Executive Vice President, Chief Operating Officer and General Counsel at EPS.
10/23/18 - EPS CORPORATION RECEIVES "CORPORATE GOOD NEIGHBOR" AWARD
EPS is being honored by the Eastern Monmouth Area Chamber of Commerce at the 27th Annual Spinnaker Awards dinner on Wednesday, January 30, 2019. EPS will receive the "Corporate Good Neighbor" award for involvement supporting the community. Click here for Spinnaker Awards information
10/3/18 – EPS CORPORATION SATISFIES REQUIREMENTS AS A MICROSOFT GOLD PARTNER
EPS Corporation has satisfied the requirements to attain the following competencies in the Microsoft Partner Network program:
Gold Collaboration and Content