EPS provides CONUS/OCONUS on-site and remote classroom, institutional and field technical training. We conduct equipment sustainment-level/field-level assessments, maintenance & refurbishment, transportation & logistics services, and total package fielding solutions to DoD and commercial agencies, from concept, engineering, and design through operations, maintenance, and sustainment.
Training Support Capabilities
EPS has provided New Equipment Training (NET) to over 500,000 military and civilian personnel in the operations and maintenance of Command, Control, Communications, Computers, Intelligence, Electronic Warfare and Sensors (C4IEWS) systems for the DoD community since 1983. We produce/revise/update all required training materials and training support packages to meet the needs of the customer with traditional hardcopy and CD-ROM courses to include:
Field Service Representatives
Curriculum Development
Programs of Instruction (POI)
Lesson Plans
Student Guides
Mobile Training Teams - Army (MTTs)
EPS also provides the following training courses:
Microsoft, Cisco, and CompTIA
Customized (unit specific) Network, Tactical Radio and Key Management Training
Introduction to XML
Introduction to S1000D
Technical Manual Acquisition and Life-cycle Sustainment (NAVAIR)
Interactive Electronic Technical Manual (IETM) Quality Assurance using the NAVAIR Standard IETM Viewer (NSIV)
Introduction to MIL-STD-3001
Prime Power Generation
Night Vision Devices
LAN/WAN
Border Protection
Aircraft Survivability Equipment
Information Assurance
Radio Systems
Communications Systems Training
Training Support
Installation
Logistics Support
Equipment Training
Software
EPS provides diverse logistics support to the DoD through all phases of the acquisition life cycle.
Initial concept
System development
Deployment
Day-to-day support operations
Demobilization/disposal
Logistics Support Services
We also develop and manage the complete spectrum of logistics data to support:
Weapon System Engineering
Operations and Maintenance (O&M)
Reliability Centered Maintenance (RCM)
Supply Chain Management (SCM)
Provisioning and the full range of property inventory, warehousing, and transportation
Logistics Training
EPS provides Institutional Logistics Training in:
Maintenance Management
Global Combat Support System-Army (GCSS-Army)
Army Readiness Common Operating Picture (ARCOP) to Army Reserve subordinate commands
Maintenance personnel at Major Subordinate Commands throughout the United States Army Reserve (USAR)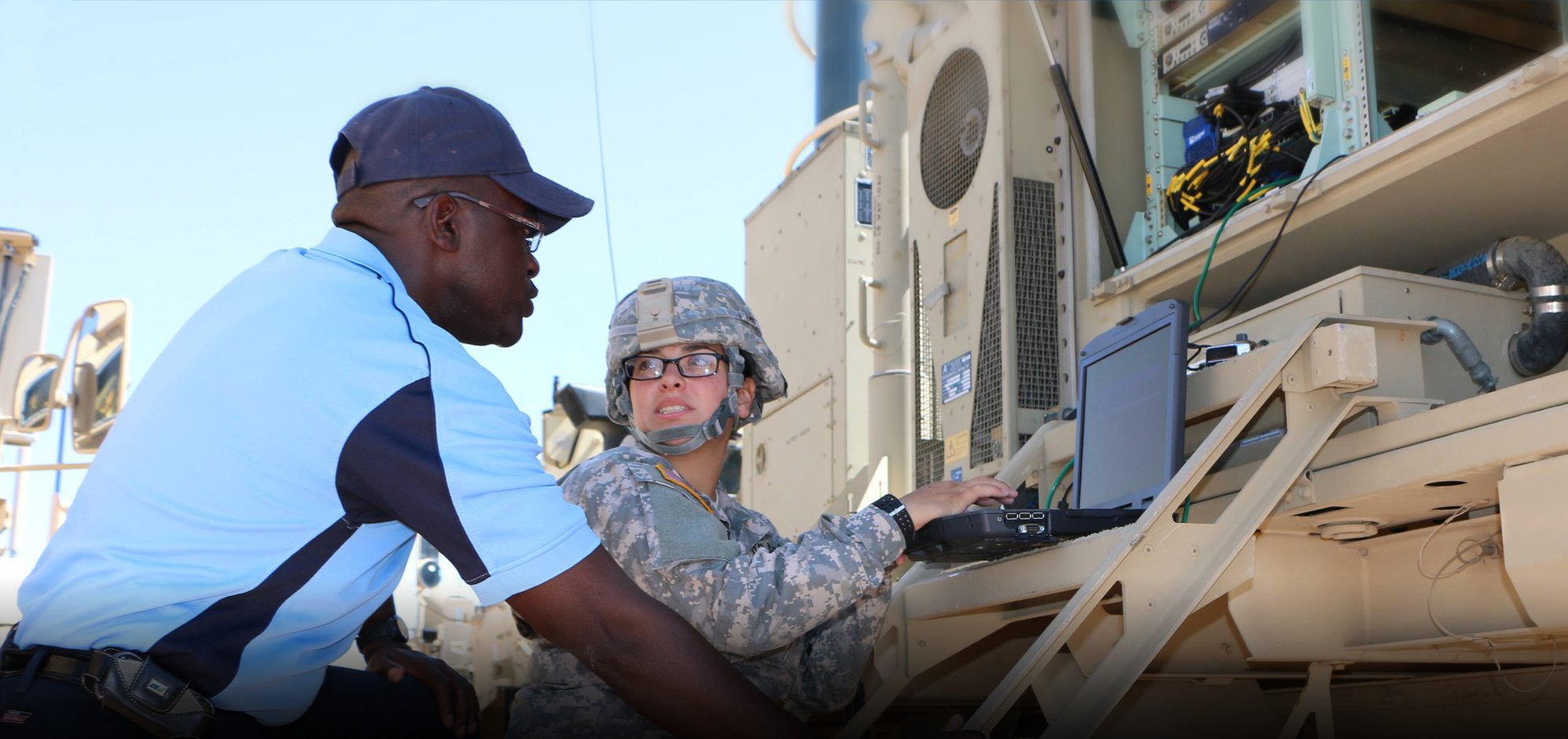 Our Data Analysts (DAs) assist in the development of training plans and provide institutional training for the USAR using GCSS-Army, Army Enterprise Systems Integration Program (AESIP), and other Army Logistics programs. Our DAs assist in collecting USAR Field Maintenance Program statistics and assist with inspecting the requirements of the Army Reserve Commanders Maintenance Discipline Program (CMDP). This training also includes conducting full lifecycle analysis of mission requirements, activities, and design; developing analysis and reporting capabilities and monitoring and reviewing the performance and quality of GCSS-Army training plans to identify improvements.
Total Package Fielding (TPF)
EPS provides the full range of TPF support services for all C4IEWS systems. TPF encompasses acquisition, delivery, inventory, installation, checkout, set-up, training and property book services.